About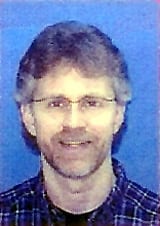 Hello, my name is Steve Wiebe and I want to welcome you to organic sprouting seeds dot com. Back in the late 70′s I read an article in Mother Earth News that inspired me to eventually become a commercial sprout grower. For 7 years I ran my own in home sprouting business and sold to food warehouses, grocery stores, and local sandwich shops. It was a great business that supported my family but I eventually sold it to pursue other endeavors.
I've always wanted to supply the home sprout growing market and so I started organicsproutingseeds.com. My mission is to supply my customers with the highest quality products at the lowest possible price. I know the sprouting business inside and out. I  know where to get the best seed and deliver them to you for the best price. Your satisfaction is completely guaranteed. Thanks for stopping by. I hope you come back soon.
Happy Sprouting,
Steve
Here are some other sprouting related sites that we found for you to browse. Thank you for visiting the Organic Sprouting Seed website.
Microbial profiles of on-line--procured sprouting seeds and potential ...
alfalfa: Definition from Answers.com
VDACS - Resources For Teachers and Students - Growing and ...
Sprouting - Wikipedia the free encyclopedia